Nasdaq Files Application To SEC To List Hashdex's Ether ETF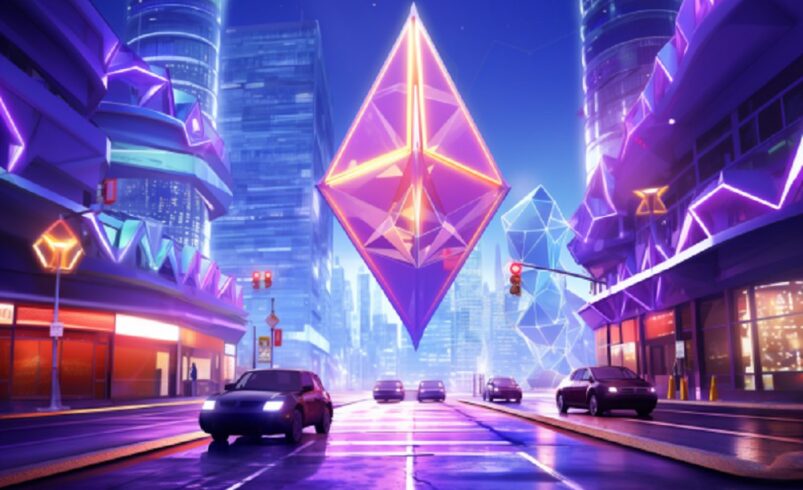 In a move to leverage crypto product offerings, the Nasdaq stock exchange recently applied with the US Securities and Exchange Commission (SEC) to feature an Ethereum Exchange-Traded Fund (ETF) by Hashdex, an innovative asset management firm, on its platform. This crypto-based ETF is one-of-a-kind as it combines spot Ether assets with futures contracts, revolutionizing how crypto investments are approached under existing regulations.
Asset Managers Explore Regulatory Middle-Ground
The groundbreaking Hashdex Nasdaq Ethereum ETF proposal is a revolutionary investment vehicle that has made history as it features under the '33 Act, which is reportedly now available. Meanwhile, Toroso Investments, registered as a commodity pool operator with the US Commodity Futures Trading Commission (CFTC), will be in charge of this innovative fund.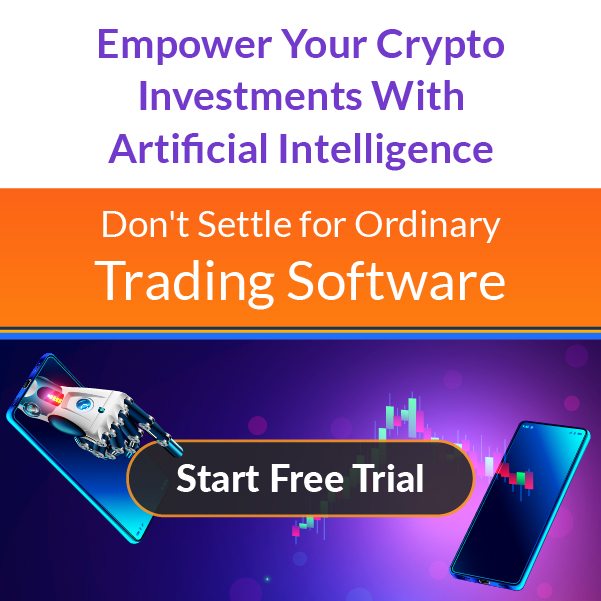 There has been a surge in applications for crypto-based ETFs, which has sparked a critical debate over the inclusion of futures contracts versus spot assets. While the former has been approved by the US SEC, the latter is still pending.
In response, fund managers are taking a middle-ground approach in navigating the landscape as regulatory enforcement looms. Furthermore, a core aspect of Hashdex fund's investment strategy is that it intends to closely monitor daily changes in the Nasdaq Ether Reference Price index.
The platform intends to pursue this through a strategic asset allocation that includes investments in Ether, ETH futures contracts traded on the CME, cash and cash equivalent assets. This well-balanced strategy is designed to maximize returns while effectively managing risk.
Nasdaq explains that it has adopted a prudent approach rather than relying solely on a 100% spot Ether holding, which could expose the fund to potential price manipulation in the spot market. The fund selected a diversified portfolio with a mix of Spot Ether, Ether Futures Contracts, and a reasonable cash allocation.
This strategic mix seeks to mitigate possible vulnerabilities and strengthen the fund's resilience to market fluctuations, resulting in a more balanced and robust investment strategy.
Competition For Spot Bitcoin ETF
Hashdex has also announced its intention to enter the fierce competition for a coveted spot in the Bitcoin (BTC) ETF landscape in the United States. The asset manager is confident it has a distinct approach that sets it apart from its competitors.
Additionally, Hashdex, unlike other filings, has indicated that it will not depend on the Coinbase surveillance sharing agreement to show its commitment to the regulator. It revealed that it is charting a new path by purchasing spot Bitcoin from exchanges within the CME platform.
Hashdex's decision to take a unique approach demonstrates its commitment to ensuring the integrity and security of its BTC holdings. This approach highlights Hashdex's determination to provide a one-of-a-kind investment opportunity and emphasizes the company's commitment to dependable sourcing methods.
Last week saw a surge in ETF activity, with other asset managers such as Ark Invest and 21Shares also submitting applications to the regulator for approval for a spot Ether ETF. Meanwhile, VanEck, a veteran asset management firm, has expressed interest in offering this type of ETF to its client base.
Nevertheless, the SEC has remained cautious about its decisions thus far, carefully weighing the implications of introducing spot crypto funds into the American market. Meanwhile, observers believe that despite the regulator's reluctance to approve any of the proposals, asset management firms will continue to send in their applications for a spot ETF.

---
Time Crypto Market offers content visibility for dozens of crypto enterprises, and you can be a part of our network! Reach out to us on our telegram chat for inquiries. The nature of cryptocurrencies is highly unpredictable; always perform your due diligence before any investment. Several articles on our site come from guest contributors or are commissioned pieces, not originating from Time Crypto Market's in-house writers. The perspectives shared in these articles might not necessarily align with those of Time Crypto Market. We do not assume responsibility for the veracity, caliber, promotions, offerings, or any other elements presented on our platform. Consult our comprehensive terms of service and disclaimer for more details.