Bitcoin Miner Bitfarms Scale Operations In September, Mines 411 BTC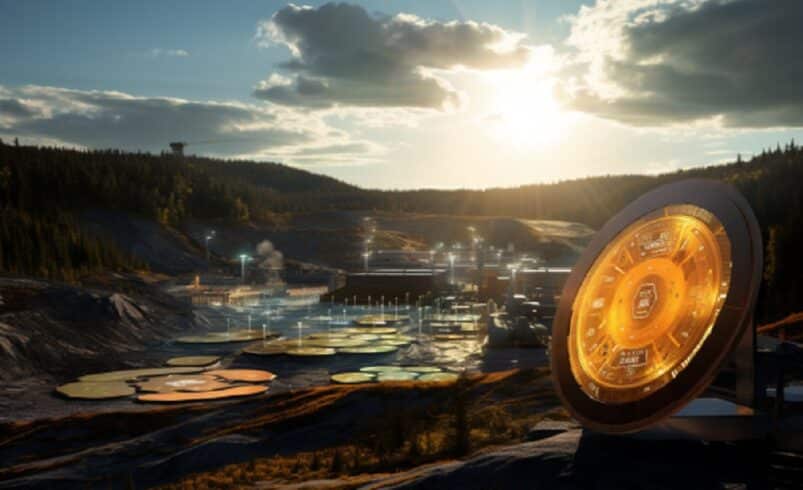 A 7.3% Increase In Mined BTC
Bitfarms announced a significant milestone in its crypto-mining operations in its latest report. Per the report, the company successfully mined 411 BTC in September, representing a 7.3% rise over the previous month's output.
More importantly, Bitfarms capitalized on its mining output by strategically leveraging the market. Thus, the firm sold 362 out of the 411 mined BTC to generate a revenue of $9.5 million.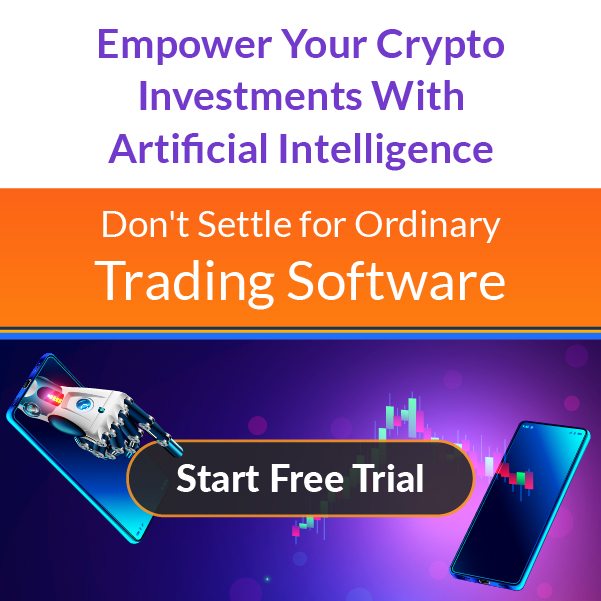 The latest development highlights Bitfarms' expertise as a leading crypto-mining platform. Despite this sale, Bitfarms still holds a healthy reserve of 703 BTC, as the most recent report indicates.
This implies that the firm's BTC holdings are worth nearly $20 million, based on this recent report. With these significant holdings, Bitfarm further establishes itself as a critical player in the evolution of the digital currency mining landscape and the broader crypto industry.
Strategic Scaling Activities
The Canadian mining platform's impressive spike in production is due to an effort to expand its overall operational capability. Bitfarms has been actively working on installing the latest mining equipment following the successful launch and operation of its Argentinian facility at Rio Cuarto.
The new infrastructure boasts 51 megawatts (MW) of power and was instrumental in the company's increased mining output. In addition, Bitfarm's achievement of a total operating capacity of 233 MW highlights the company's commitment to expansive growth.
This represents a 24% increase in Bitfarms' capacity since January this year, highlighting its commitment to remaining at the forefront of the dynamic crypto-mining industry.
Besides expanding its mining capacity, Bitfarms has significantly improved its hash rate. Its hash rate for September saw a 9% rise.
Despite this substantial progress, it is worth noting that the firm's hash rate is still slightly below its third-quarter target of 6.3 EH/s. The slight deviation can be attributed to electrical infrastructure delays at Bitfarms' Québec facility in Baie-Comeau, highlighting the complexities of scaling operations in crypto mining.
Eyeing The Next Bitcoin Halving
Meanwhile, Geoff Morphy, Bitfarms' CEO, is confident in the company's growth prospects, with an eye on the upcoming Bitcoin halving event scheduled for April 2024. This pivotal event occurs every Olympic cycle and often significantly impacts Bitcoin mining and BTC price dynamics.
However, it will drop the Bitcoin miner block reward by half to 3.125 BTC. The CEO also acknowledged the significance of this upcoming shift, adding that it will further increase the costs associated with the mining process.
Still, he opined it is an excellent opportunity for Bitfarms to leverage its expertise and resources to harness more opportunities. By strategically navigating the evolving mining landscape, the company hopes to not only confront the challenges posed by increased costs but also position itself for growth after the halving event.
While Bitfarms achieved commendable progress in mining production in September 2023, data shows that the pace of its mining operations has dropped compared to the previous year. For instance, the amount of Bitcoin (BTC) mined in September 2023 was 14.6% lower than in the same month of 2022.
It is worth noting that Bitfarms' milestone occurred in a month when the digital asset's mining difficulty rose by over 2.6% in the last 30 days. Even though many analysts predicted a drop in BTC mining difficulty, it remain unchanged after today's readjustment.

---
Time Crypto Market offers content visibility for dozens of crypto enterprises, and you can be a part of our network! Reach out to us on our telegram chat for inquiries. The nature of cryptocurrencies is highly unpredictable; always perform your due diligence before any investment. Several articles on our site come from guest contributors or are commissioned pieces, not originating from Time Crypto Market's in-house writers. The perspectives shared in these articles might not necessarily align with those of Time Crypto Market. We do not assume responsibility for the veracity, caliber, promotions, offerings, or any other elements presented on our platform. Consult our comprehensive terms of service and disclaimer for more details.