Hash Rates: Will Bitcoin Miners Keep Selling Their BTC Holdings?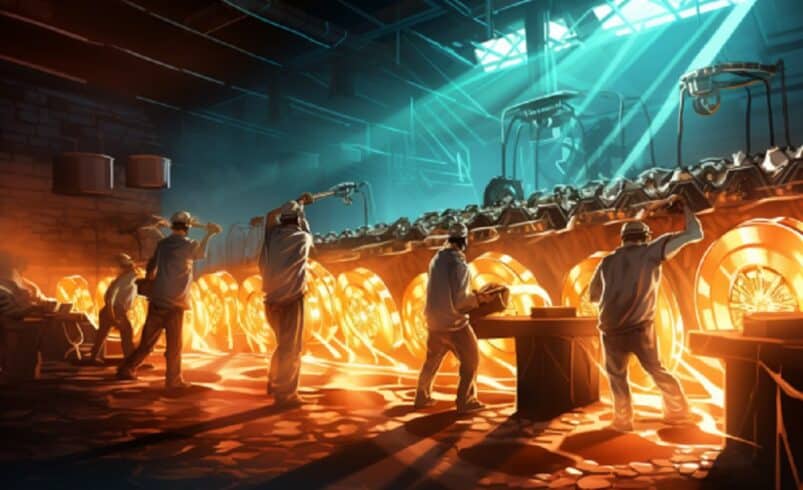 Miners' Struggles
Bitcoin miners are encountering growing pressure to sell their BTC holdings due to surging hash rates and soaring energy expenses. The total hash rate reached an unprecedented 425 EH/s last week, marking a significant milestone in Bitcoin mining operations.
Despite strides in Bitcoin's ESG (environmental, social, and governance) aspects, the combination of slow BTC price movement and escalating operational costs is pushing miners to the brink of financial strain.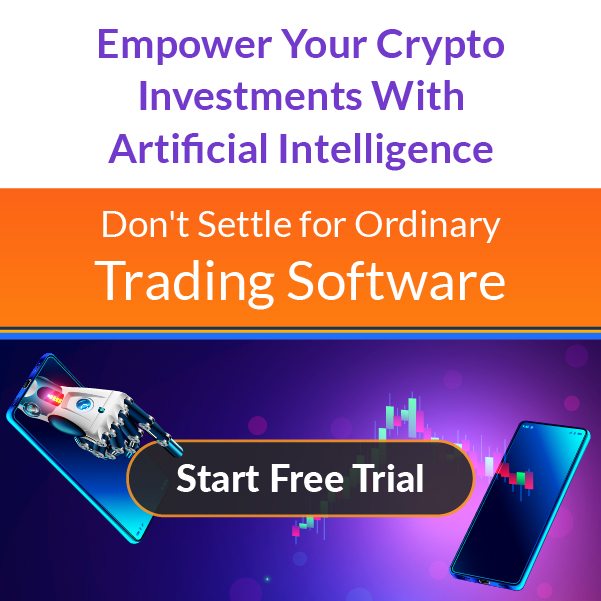 The mounting pressure on Bitcoin miners to offload some of their BTC holdings could lead to a decline in BTC's price. On-chain data shows that miners are transferring their BTC holdings to centralized exchanges, indicating their intent to liquidate these assets and cover operational costs, which show no signs of reducing.
Impacts On Mining Profitability
Crypto analyst Miles Deutscher underscored a critical challenge facing Bitcoin's supply dynamics. He stated that miners face increasing pressure to sell their BTC holdings due to a combination of factors.
According to him, such factors include peak hash rates, elevated difficulty levels, and soaring energy expenses, which have significantly impacted the profitability of their operations. Deutscher explained that it has become compulsory for miners to sell these digital assets to have sufficient operational capital, particularly with reward reductions due to halving.
Glassnode data further confirms that miners are offloading huge amounts of BTC to exchanges, adding that the total hash rate has surged by 68% since January this year. Simultaneously, network difficulty is also at a historic high of 57T, representing a 63% increase over the same period.
These factors collectively intensify the competition and resource demands in Bitcoin mining activities, consequently diminishing profitability. This reflects an 85% decline in mining profitability since the height of the bull market when it rose to $0.40/TH/s/day.
While Bitcoin ordinal inscriptions have offered some relief to troubled miners, this relief hasn't been enough for them not to sell. Glassnode further explained that miners' profitability hangs in the balance unless BTC prices see a near-term upturn.
Bitcoin's ESG Profile And Market Dynamics
Meanwhile, BTC's unpredictable price movement further compounds the challenges faced by miners. The leading cryptocurrency has failed to break through the $30,000 price level on three separate occasions this year but has remained range-bound around the $26,000 mark.
Nevertheless, there is a positive development in Bitcoin's ESG profile, with mining operations increasingly powered by renewable energy sources.
A recently released KPMG report reinforced Bitcoin's contributions to global ESG frameworks. The report explained the positive contributions of cryptocurrencies to ESG.
While Bitcoin mining operations transition towards renewable energy sources, recent research alleviates concerns about the environmental impact of mining this digital asset. However, this offers little relief to miners who still have to sell part of their BTC holdings to remain in operation.
Meanwhile, analysts believe miners must accumulate more BTC as the network's halving event draws close. Historically, a BTC price surge usually happens around the event period.
Hence, miners will be more profitable should history repeat itself. However, the combination of heightened selling pressure, soaring hash rates, and mounting energy costs underscores the dynamics of Bitcoin mining operations.
As the industry navigates these challenges, the broader cryptocurrency ecosystem must adapt and innovate to overcome these issues.

---
Time Crypto Market offers content visibility for dozens of crypto enterprises, and you can be a part of our network! Reach out to us on our telegram chat for inquiries. The nature of cryptocurrencies is highly unpredictable; always perform your due diligence before any investment. Several articles on our site come from guest contributors or are commissioned pieces, not originating from Time Crypto Market's in-house writers. The perspectives shared in these articles might not necessarily align with those of Time Crypto Market. We do not assume responsibility for the veracity, caliber, promotions, offerings, or any other elements presented on our platform. Consult our comprehensive terms of service and disclaimer for more details.