US Stock Market Downtrend: Will The Crypto Market Experience The Same In October?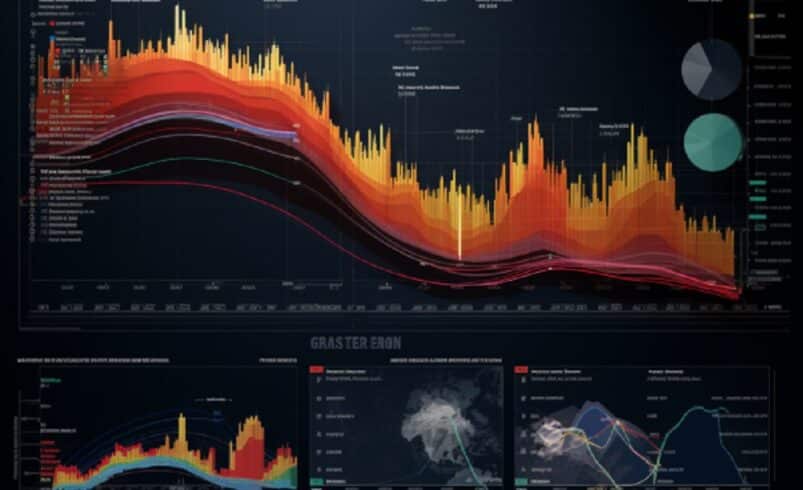 The most essential technical indicators confirm that the US stock market is on a downtrend. Notably, the Nasdaq has experienced a substantial drop, falling below its previous low, resulting in a 9% decrease.
This trend is mirrored by the S&P 500 Index and Dow Jones Industrial Average, which have experienced declines of 7% and 5.59%, respectively.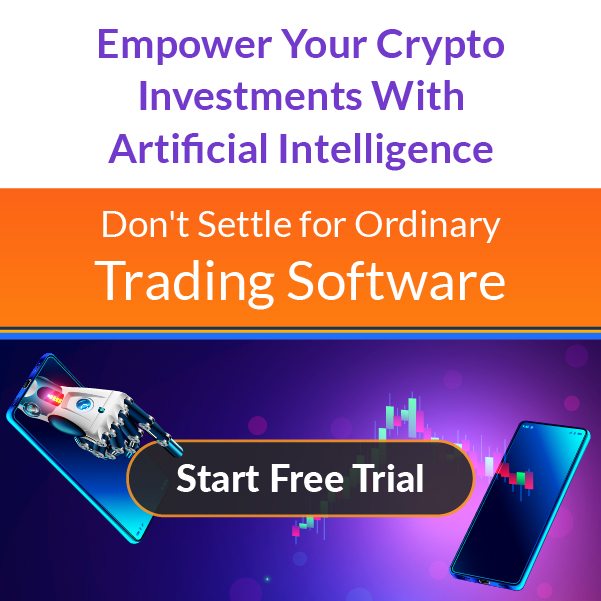 'Red October' Concerns
In tandem with the bearish stock market, crypto markets have also faced a downturn, plummeting by 19% since reaching their 2023 peak in mid-April. This decline has sparked concerns about the possibility of a "Red October."
Given historical trends, October tends to be a challenging month for financial markets, often characterized by losses instead of gains for active market traders. Even though the decline in the US stock market has persisted for the past two months, various on-chain analytics data suggest that this trend will continue into October.
Regarding Nasdaq, it's noteworthy that the index has not only fallen below its previous low in August but established a new lower low this week. This downtrend, as analyzed by the crypto expert known as "Cold Blooded Shiller," commenced in mid-July.
Over this period, the Nasdaq Composite Index, heavily weighted towards technology stocks, experienced a 9% drop on September 26. Additionally, the Dow Jones Industrial Average has decreased 5.6% since the start of August.
Similarly, the broader S&P 500 Index has mirrored this pattern, experiencing an almost 7% drop since the downtrend commenced in July, settling at 4,273 after trading on Tuesday. Furthermore, the S&P 500 has decreased by 340 points since the Federal Reserve removed the term "recession" from its forecast.
According to insights from the Kobeissi Letter, this Fed move coincided with the S&P 500's lowest level since June. This period defied rate cut expectations, while a surge in corporate bankruptcies reached unseen levels since the pandemic's onset.
Even though several prominent banks commended the Fed's decision to pause rate hikes, defying recession predictions, the markets have displayed a certain degree of defiance. While experiencing some correlation with tech stocks this year, crypto markets have predominantly remained in consolidation.
After an initial surge in growth during the first quarter of this year, crypto prices have been range-bound since mid-March. Since then, they have experienced a 19% decline after reaching 2023 peak levels in mid-April.
Historical Context
Historically, October has been the most volatile month for both US and global markets. Hence, this confirmed downtrend suggests that the financial markets (including crypto) will likely continue to slide further into negative territory next month.
Notably, October is also notorious for market crashes; significant events such as the Black Monday in 1987, the Stock Market Crash of 1929, and the Bank Panic of 1907 occurred during this month. However, analysis of the crypto market's performance in October of the last few years shows varying performance.
For instance, in the 2022 bear market, the market remained relatively stagnant, experiencing marginal gains towards the end of the month. Conversely, the bullish trend of 2021 saw substantial growth for crypto in October, although 2020 and 2018 mirrored the flatter performance of 2022.
The 2018 bear market, much like 2022, was characterized by minimal movement in October. Should history repeat itself, crypto markets will likely exhibit stagnation next month.
However, it's crucial to note that November traditionally brings heightened volatility to this asset class. This suggests that while October maybe a month of relative stability, investors should brace themselves for a highly volatile November.

---
Time Crypto Market offers content visibility for dozens of crypto enterprises, and you can be a part of our network! Reach out to us on our telegram chat for inquiries. The nature of cryptocurrencies is highly unpredictable; always perform your due diligence before any investment. Several articles on our site come from guest contributors or are commissioned pieces, not originating from Time Crypto Market's in-house writers. The perspectives shared in these articles might not necessarily align with those of Time Crypto Market. We do not assume responsibility for the veracity, caliber, promotions, offerings, or any other elements presented on our platform. Consult our comprehensive terms of service and disclaimer for more details.