A Simple And Effective Guide To Buying Bitcoin With Venmo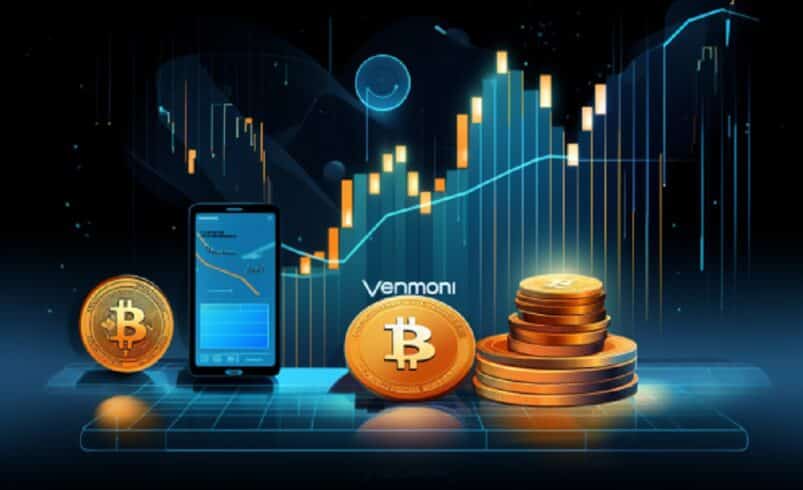 Integrating digital currencies into everyday transactions has become increasingly prevalent in today's rapidly evolving financial landscape. However, Venmo's versatile mobile payment service allows users to engage in traditional peer-to-peer money transfers and cryptocurrency transactions seamlessly.
This guide offers comprehensive details about the process of purchasing Bitcoin with Venmo while shedding light on transaction fees, limits, and crucial security precautions.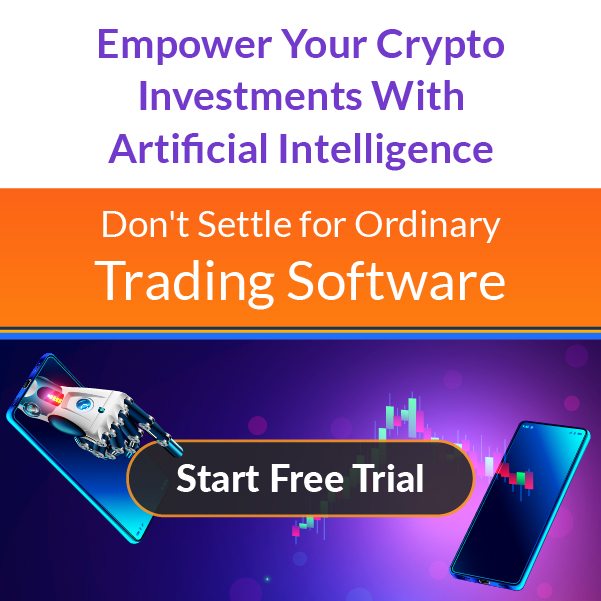 The 6-Step Process To Buying Bitcoin With Venmo
The process of acquiring Bitcoin through Venmo is straightforward but entails certain considerations. Users have the option to utilize their Venmo balance, bank account, or debit card as payment methods.
It's vital to be aware of the weekly cap of $20,000 and a yearly cap of $50,000 imposed on crypto acquisitions. The value of cryptocurrencies is notorious for its volatility, necessitating attention to exchange rates.
The amount of Bitcoin received in exchange for US dollars relies on the prevailing market conditions, so they are not static.
Below is a step-by-step guide to purchasing Bitcoin via Venmo
Launch the Venmo app and locate the "Crypto" tab'; it is at the last tab on the menu.
Select "Bitcoin (BTC)" from the list of available cryptocurrencies, with the current exchange price displayed for reference.
Click "Buy" at the bottom of the page.
Enter the desired dollar amount in BTC and tap the "Review" button. This step allows users to confirm essential details, including the exchange rate, bank account, and transaction fee, before concluding the transaction.
The application will provide a breakdown of the Bitcoin to purchase and any associated fees.
Once satisfied with the details, tap the "Buy" button to complete the Bitcoin purchase through Venmo.
Taking Stock Of Your Investment
Post-purchase, it's imperative to understand that crypto acquisitions through Venmo are irreversible. Thus, should users wish to convert their digital assets back into US dollars, they will need to initiate a sale.
Venmo, however, does not provide compensation for any losses incurred due to price fluctuations. Furthermore, the app equips users with the tools to monitor the price fluctuations of their BTC holdings in real-time.
Historical price data for the selected cryptocurrency is also readily accessible, allowing users to track past transactions involving that particular digital asset.
Understanding Venmo Fees
Acquiring cryptocurrencies via Venmo comes with associated fees, contingent on the purchase size. These charges include the difference between the market price provided by Venmo's trading service partner, Paxos and the exchange rate for converting USD to cryptocurrency.
Additionally, a transaction fee tied to buying crypto assets is included. Nevertheless, Venmo ensures transparent fee disclosure during transactions, with an estimated 0.50% spread.
Meanwhile, users partaking in Venmo's crypto services consent to cover all relevant exchange rates, including the spread and associated fees.
Who Can Engage In Bitcoin Transactions With Venmo?
Users willing to purchase Bitcoin through Venmo must meet specific criteria:
Age Requirement: Users must be at least 18 years old.
Location: Cryptocurrency services are accessible to users physically present within the US, except in Hawaii.
Payment Methods: A Venmo balance, bank account, or debit card is required.
Unique Cell Phone Number: Users need a unique US cell phone number that is not associated with another Venmo account.
Anyone who meets these prerequisites can create a Venmo account and proceed to acquire Bitcoin using the steps outlined above. Note that verifying a user's identity is a prerequisite to accessing cryptocurrency transaction services on Venmo.
This process entails providing essential information such as a Social Security number or an Individual Taxpayer Identification Number (ITIN). Furthermore, these services are exclusively available for personal Venmo profiles and are not supported for business or charity profiles.
Security Measures: Safeguarding Your Assets
Venmo employs data encryption technology to protect users from unauthorized transactions. Additionally, users can log out of their Venmo accounts on lost or stolen phones, set up personal identification numbers (PINs) for mobile applications, and enable two-factor authentication (2FA).
While Venmo itself may not be the source of these risks, users must be cautious to safeguard their login details, utilize strong passwords, set accounts to private, and transact only with trusted individuals and businesses.
Drawbacks To Consider
Venmo, though a convenient gateway to cryptocurrency, has limitations. First, its Purchase Protection doesn't cover crypto, exposing users to potential losses from price swings.
Moreover, Venmo lacks FDIC or other insurance for Bitcoin holdings, unlike traditional banks. Thus, the platform is less secure for significant crypto holdings.
Additionally, assets on Venmo stay within the platform, hindering transfers to other accounts or platforms. This factor can be limiting for users who prefer diverse options.

---
Time Crypto Market offers content visibility for dozens of crypto enterprises, and you can be a part of our network! Reach out to us on our telegram chat for inquiries. The nature of cryptocurrencies is highly unpredictable; always perform your due diligence before any investment. Several articles on our site come from guest contributors or are commissioned pieces, not originating from Time Crypto Market's in-house writers. The perspectives shared in these articles might not necessarily align with those of Time Crypto Market. We do not assume responsibility for the veracity, caliber, promotions, offerings, or any other elements presented on our platform. Consult our comprehensive terms of service and disclaimer for more details.