Argentina's Economic Crisis: Bitcoin Records 150% Gains Against The Peso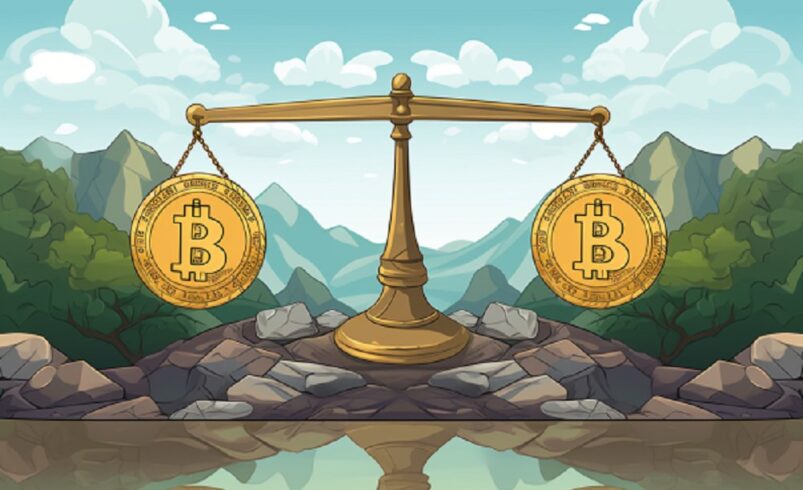 Argentina has coped with hyperinflations for several decades due to ill-thought economic policies leading to budget deficits. Argentina, a country of 47 million people, is on the verge of a currency crisis due to a failed economic model that has continued to defy any given solution.
Nonetheless, observers wonder about the possibility of Bitcoin (BTC) gaining traction in the Southern American nation. Bitcoin's outstanding performance against the Argentine peso has drawn interest in its role in the country's economic landscape.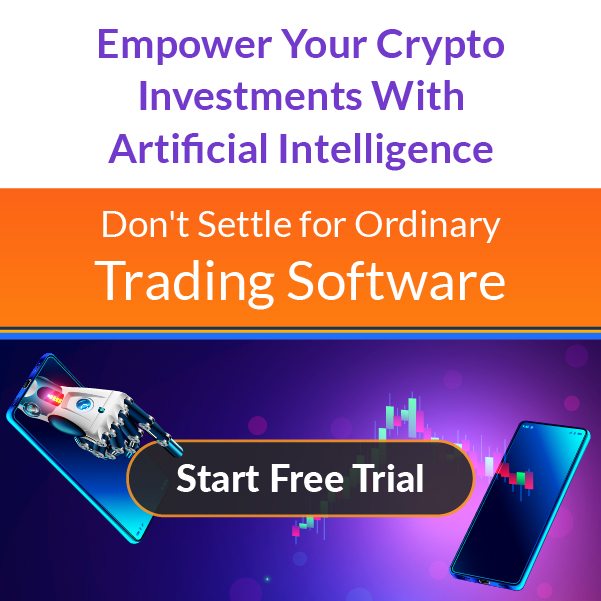 Part of the reason for the nation's economic turmoil is that the Argentine government had always inflated the country's money supply, often through bank deposits and, in some instances, government bonds.
Bitcoin's Price And Peso
Furthermore, the price of BTC on local exchanges in Argentina has skyrocketed, reaching 19.6 million Argentine pesos from 14.2 million when the asset last peaked in USD in November 2021. This development indicates that, despite a 61.5% drop from its high of $69,000, Bitcoin investors in Argentina have accumulated gains of 38% when denominated in the local fiat currency.
However, looking up the price of BTC in pesos on Google or CoinMarketCap may yield a different result from the actual value in the Argentine market. This disparity results from the complexities in the Argentine peso's official currency rate, which presents a more dicey situation than many investors are familiar with.
The official rate, known as the "dollar BNA," is set by the country's central bank. This rate governs all government transactions, as well as import and export operations that involve the exchange of the peso with the US dollar.
Accordingly, the inconsistent BTC price in Argentine pesos, as available crypto trading platforms, is almost twice the price presented by Google search results. Nevertheless, the government aims to achieve economic stability and progress by raising the official rate to support the peso.
This strategy reduces capital outflows, stifles currency speculative trading, and increases the cost of acquiring foreign currency and storing wealth in US dollars. Furthermore, the authorities believe this move will raise import costs while growing exports but ultimately improve the country's overall trade balance.
In Argentina's case, the persistent manipulation of the official foreign currency rate has been detrimental in the fight against inflation and in ensuring economic stability.
Is BTC A Good Store Of Value For Argentines?
Based on the Bitso exchange data in Argentine pesos, BTC has increased by 150% over the past twenty-four months, rising from 7.84 million pesos to 16.6 million pesos. Nonetheless, it is crucial to recognize that the cumulative official inflation rate during this period exceeded 300%.
This trend demonstrates that Bitcoin cannot be considered a reliable store of value for Argentine investors who choose to hold US dollars, whether in traditional form or stablecoins. Meanwhile, these individuals saw their assets grow by 297% over the same period, effectively keeping up with the inflation rate.
However, it is worth noting that this assessment was performed on the price chart from September 2021 to September 2023. Despite the positives recorded by BTC, the latest results may be disheartening for Bitcoin supporters, leading to a preference for greater stablecoin adoption in the South American nation.
Nevertheless, there is a silver lining for the leading digital asset. Investors now understand the merits of self-custody and the concept of scarcity.
These BTC characteristics contrast the nation's fiat currency, which continues to lose its value due to persistently expanding supply. Ultimately, as long as the US dollar remains a store of value that investors can use to stay ahead of local inflation, there is little room for Bitcoin to emerge as Argentina's preferred store of value.

---
Time Crypto Market offers content visibility for dozens of crypto enterprises, and you can be a part of our network! Reach out to us on our telegram chat for inquiries. The nature of cryptocurrencies is highly unpredictable; always perform your due diligence before any investment. Several articles on our site come from guest contributors or are commissioned pieces, not originating from Time Crypto Market's in-house writers. The perspectives shared in these articles might not necessarily align with those of Time Crypto Market. We do not assume responsibility for the veracity, caliber, promotions, offerings, or any other elements presented on our platform. Consult our comprehensive terms of service and disclaimer for more details.