Mastercard And MoonPay Partner To Explore Web3 Marketing Tools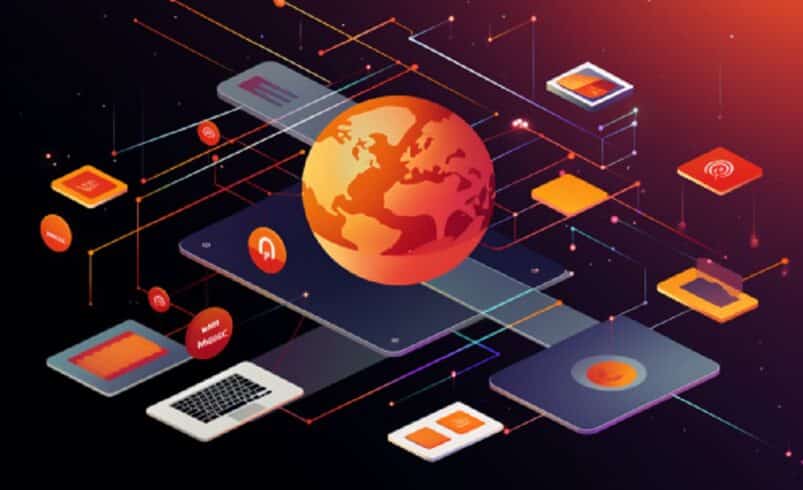 The global card payment giant Mastercard has continued to leverage Web3 tools to offer digital payment services to its broad user base. Hence, the firm announced a strategic partnership with the crypto payment platform MoonPay to explore Web3-based marketing services it can offer its customers.
Exploring Web3
The crypto payment solutions provider MoonPay's alliance with Mastercard explores using Web3 tools to enhance experiential marketing and connect with Mastercard's customer base. Keith Grossman, MoonPay's Enterprise President, and Raja Rajamannar, Mastercard's Chief Marketing and Communications Officer, jointly announced the collaboration at the recent Money20/20 event in Las Vegas.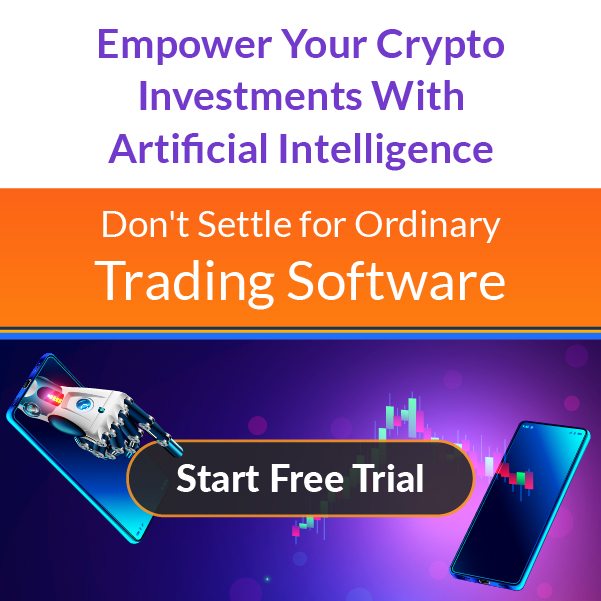 The event provided a forum for industry leaders to discuss financial and technological innovations and trends in the digital space. The latest collaboration is an essential step toward understanding the potential of Web3 technology, which is the next generation of the internet focused on decentralization, user ownership, and enhanced interactivity.
MoonPay hopes to leverage Mastercard's expertise and resources through this partnership to create more engaging and personalized consumer experiences. According to the announcement, both firms are excited about the long-term benefits that this collaboration will provide.
Combining their expertise, they aim to pioneer new marketing and consumer engagement approaches in the rapidly evolving digital landscape.
Enhancing Mastercard's Web3 Experience
Following the partnership, Mastercard has announced plans to utilize MoonPay's Web3 toolkit, which comprises authentication, minting, and ETHPass. A side benefit of the collaboration for Mastercard's experiential ventures is close cooperation with the agency Otherlife for strategic planning, creative development, and front-end tasks.
This will pave the way for new and engaging Web3 consumer experiences on the Mastercard platform. In addition to improving consumer interactions, MoonPay will integrate Mastercard's suite of products and solutions to enhance compliance and trust in the Web3 industry.
Furthermore, Mastercard tools, such as Mastercard Crypto Credentials and "Click to Pay, will become a part of MoonPay's payment solutions system.
While speaking about the collaboration, Adam Polansky, Mastercard's Web3 marketing spokesperson, commended the entire team, adding that he looks forward to the mutual benefits it brings. Also, Mastercard's partnership director, Elizabeth Taylor, shared similar sentiments as Polanksy.
The collaboration between Mastercard and MoonPay represents a significant step forward in implementing Web3 technology and redefining consumer engagement. Thus, the two companies can shape the future of digital experiences in the Web3 landscape.
Furthermore, the collaboration aims to transform how businesses interact with their customers using decentralized internet technologies.
Mastercard's Web3 Exploration
It is worth noting that Mastercard has been doing deep research about the blockchain and crypto sector in recent years and has incorporated various industry-related products into its platform. For instance, last year, the company, in collaboration with Paxos, unveiled a program allowing banks to enable their customers to trade the crypto market.
Additionally, Mastercard teamed up with Coinbase and MoonPay to facilitate payments in NFT and Web3 as part of its continuous foray into the Web3 ecosystem. These actions demonstrate Mastercard's proactive approach to embracing the potential of blockchain technology and cryptocurrencies, demonstrating a commitment to remaining at the forefront of innovation in the financial industry.
Mastercard's move also demonstrates that traditional financial institutions are gradually embracing new technologies such as artificial intelligence, blockchain, and Web3.

---
Time Crypto Market offers content visibility for dozens of crypto enterprises, and you can be a part of our network! Reach out to us on our telegram chat for inquiries. The nature of cryptocurrencies is highly unpredictable; always perform your due diligence before any investment. Several articles on our site come from guest contributors or are commissioned pieces, not originating from Time Crypto Market's in-house writers. The perspectives shared in these articles might not necessarily align with those of Time Crypto Market. We do not assume responsibility for the veracity, caliber, promotions, offerings, or any other elements presented on our platform. Consult our comprehensive terms of service and disclaimer for more details.